What Heating System is Best for New Builds?
A key decision to make when considering floor heating for your project is whether a water or electric system will be more suitable for your needs. Water systems are typically recommended for new build projects as they provide lower long-term running costs than an electric system and the greater build-up depths of these systems can be included in the architectural blueprints. Electric floor heaters are ideal for installing in individual smaller rooms in a new build project.
What's Your Build Type?
A floor heater is an ideal heating solution for a wide range of new build projects including self-built homes and large-scale residential and commercial developments.
Domestic
If you're building your dream home from the ground up, installing an underfloor heating system during the construction stage is a simple and hassle-free process. The flexibility of floor heating means you can use it as a primary or secondary heat source for your home and can install a system in just one room or your whole property. If you're considering an electric or water system for your new home, read our buying guide for further useful information.
Commercial
Radiant floor heating is a popular heating solution in new build commercial developments such as office buildings, large housing complexes, hotels, hospitals and airports across the world. If you are an architect or M&E consultant, specifying our heating systems can bring a touch of luxury to your next project. Warmup's heaters are easy to install and can work with Building Management Systems for a convenient experience for the end user.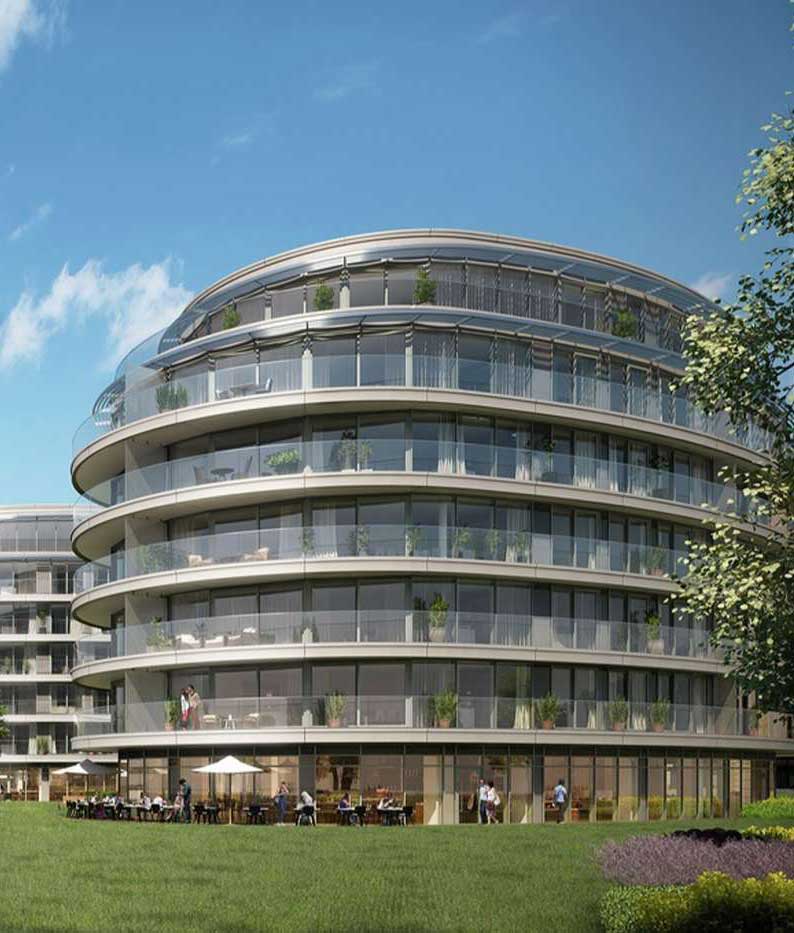 Benefits of Floor Heating in a New Build Project
Installing a water or electric underfloor heating system as part of a new build project is often a simpler process than retrofitting a heater within a renovation project. This is because you can take the dimensions and needs of the system into account during the design stages, specify the optimal subfloor construction and zoning area layout for your chosen heater and making sure that ceiling heights will not be affected.
Floor heating brings design freedom to your project. Your architectural ideas can flourish without being restricted by the placement of a central heating system's bulky radiators and visible heating pipes. Underfloor heating is also a much more energy-efficient way to heat a space compared to central heating as its radiant heat technology means it can run at lower temperatures whilst producing the same level of comfort. This reduction in energy consumption results in savings on your energy bills too; you can expect annual savings of up to £378 when using a floor heater alongside a Warmup Smart Thermostat and its accompanying smartphone apps.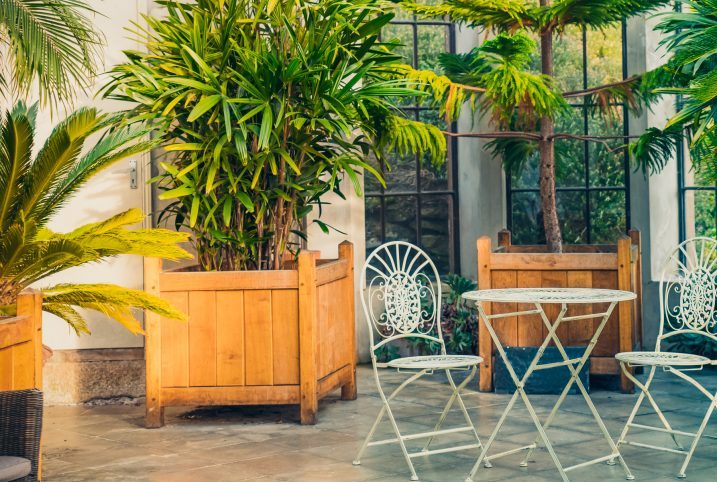 Area to Heat
If you are working on a domestic project that features large open-plan living spaces or a commercial project with multiple stories and many separate rooms, we recommend installing one of our hydronic systems. Our hydronic floor heaters utilise our heating pipes which are available in lengths of up to 500 metres; making them suitable for use in projects no matter the scale. All our heating pipes are also covered by extensive warranties for your peace of mind.
If you're considering underfloor heating in a single room or a smaller area of your new build project, an electric floor heater may be a more suitable choice. Electric systems offer rapid installation times and a lower-profile heating solution than water systems.
Another thing to consider when installing floor heating in a new build is assessing the potential heat loss of the space.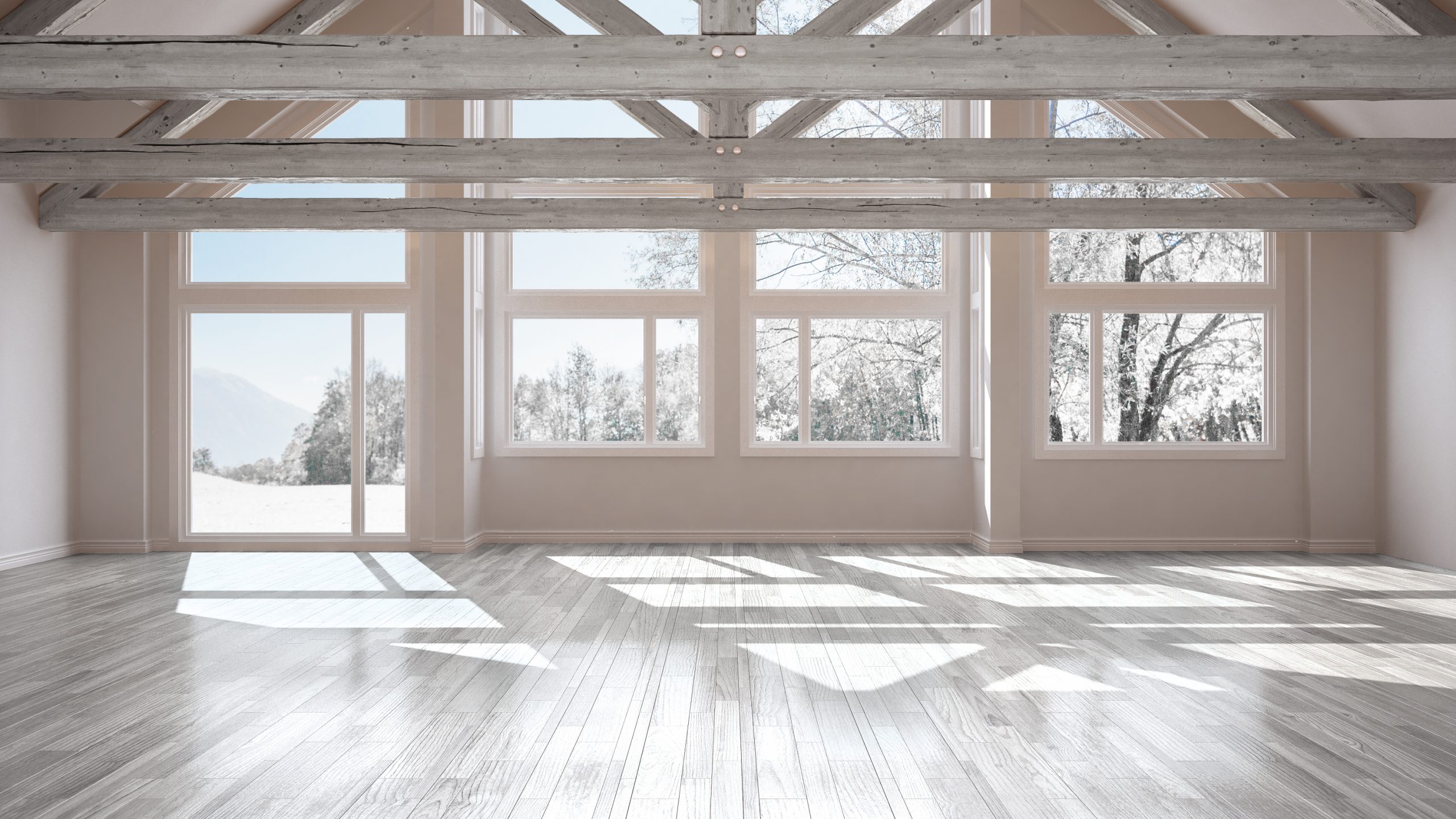 Subfloor Type
The subfloor construction of your new build project may influence which floor heater is best for you. Concrete subfloors are common in new builds and are perfect to use with an underfloor heating solution. You can install a heating system directly into a concrete subfloor via a 'wet' floor heating installation using many of our water systems and our Inscreed Cable electric system. You can also fit many of our electric and water systems onto a concrete subfloor through a 'dry' installation, that do not require screeding.
If your project features suspended timber subfloors, you can install one of our systems designed specifically for this purpose.
Best Water Systems for New Builds
The Clypso Floor System is a popular hydronic floor heater for new build projects. It has been designed for use with floating screeded floors and is ideal for use in spaces where the floor covering may be changed from time to time.
The Silva Joisted System is recommended for use in new build projects featuring suspended timber floor joisting. Its heating pipes are secured onto insulation panels that sit between the joists, before being screeded over.
If you're looking for a more low-profile water underfloor heating solution that won't have a significant impact on floor build-up, the Total-16 System is a great option, featuring a system depth of just 16mm.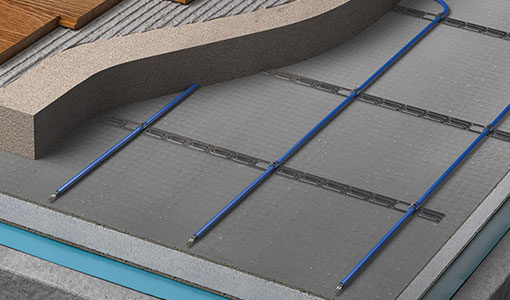 Best Electric Systems for New Builds
The Inscreed Cable System is our only electric underfloor heater that has been specifically designed to be installed directly within a concrete screed. This makes it perfect for use in new build projects where its effect on floor build-up heights can be resolved off-plan.
The DCM-PRO System is a great choice for larger new build spaces. As a heated decoupling system, its anti-fracture membrane protects tiled floor finishes from cracks caused by subfloor movement.
The StickyMat System is ideal for use in individual rooms within a new build project. Its self-adhesive backing offers rapid installation times and it can be used with all floor finishes.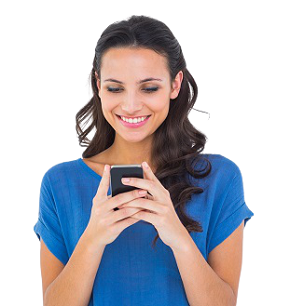 Got A Project?
Our Global Projects Division offers a complete UFH design and installation service for commercial clients and large-scale projects.